Knit Pebble Pop Pillows
The Knit Pebble Pop Pillows by Yarnspirations are a textured stitch called the Trinity Stitch. The pattern consists of repeating 4 rows. The fabulous thing about this pattern is that every other row is just simply a purl stitch.
The other two rows are similar but have a different starting point so the textured puffs settle between each other. It's really not a hard design and you will learn how to do some fun stitches at the same time.
If you are looking for textured stitches and would like to try this pillow, more help to show you the steps is available in the tutorial below.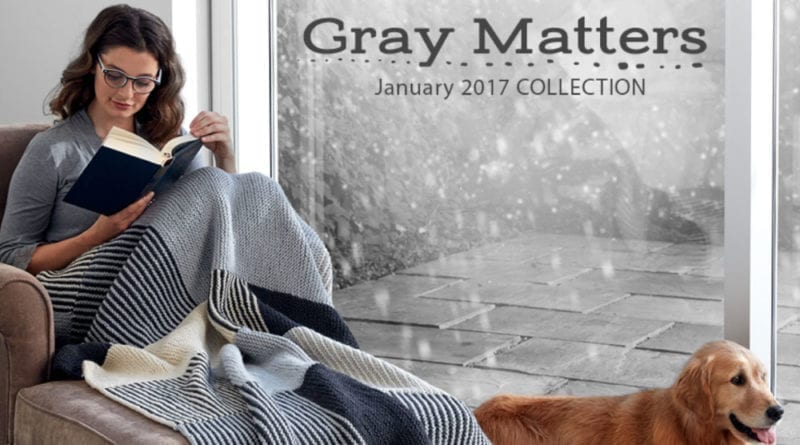 Gray Matters Lookbook
Gray Matters is part of the Lookbook Collection by Yarnspirations. This project is featured as one of the projects inside this free lookbook.
This lookbook features the ideas revolving around the colour gray. Gray is one of the most bought colours by knitters and crocheters. It's a colour that can be neutral in both home decor setting and for the recipient to receive.
For myself, I think gray is one of the most underestimated colours in yarn. People tend to gravitate towards many colours but eventually circle back to gray. Gray can be so many terrific shades.
Tutorial